On the first day of this fall's Research Methods and Applied Statistics class, Professor of Public Policy and Public Administration Bill Adams, PhD '77, informed his graduate students that there would be a slight shift in the course curriculum.
Yes, his four sections of 100-students in the Trachtenberg School of Public Policy and Public Administration would still focus on honing skills for conducting and evaluating research. And the course would continue to draw on real-world examples. But this semester, Adams would include a new case study: himself.
Adams took part in the Moderna COVID-19 vaccine trials, conducted by researchers at The George Washington University's Milken Institute School of Public Health, the School of Medicine and Health Sciences and the GW Medical Faculty Associates (GW MFA). Along with approximately 350 other D.C.-area volunteers, he navigated screenings, blood tests and voluminous informed consent documents before receiving the first of two injections in August—the day before his Research Methods classes first met.
"I was excited to share this experience with my students," he said.  "How many times do you get to be a living example of exactly what you are teaching?"
For Adams, the trials were an opportunity to participate in what he calls one of the most important randomized clinical trials since the 1950s polio vaccine. And by bringing his story into the classroom, he provided his students with rare first-hand insight into a public heath milestone.
"His vaccine trial journey truly helped bring the material to life," said Rachel Wein, a second-year public policy master's student in the class. "I felt privileged to have a front row seat to a major vaccine trial for a virus that's changed all of our lives," added first-year public policy student Timberley Thompson.
GW is one of 100 sites conducting Phase III trials of the mRNA-1273 vaccine, co-developed by the National Institute of Allergy and Infectious Diseases and biotech firm Moderna. The company, which reported a 94 percent efficacy rate in its nationwide 30,000-person study, applied to the U.S. Food and Drug Administration for emergency-use authorization.
After initial screenings, including a detailed medical history, Adams took a blood test at the GW MFA to check that he did not already have the COVID antibodies. He received his first shot that same day. Like all trial participants, Adams, who underwent his second injection one month after the first, doesn't know for sure if he was given the actual vaccine or if he was assigned to the control group that received saline placebos. He continues to be regularly monitored for side effects and signs of the virus, with blood tests and a smartphone app for recording potential symptoms. As with many clinical trials, Adams and other volunteers were paid a modest amount for their participation. He will have periodic blood tests for at least the next two years.
"We are a valuable group for measuring the long-term effects of the vaccine, whether we sustain the antibodies and whether we ultimately maintain a lifetime protection," he said.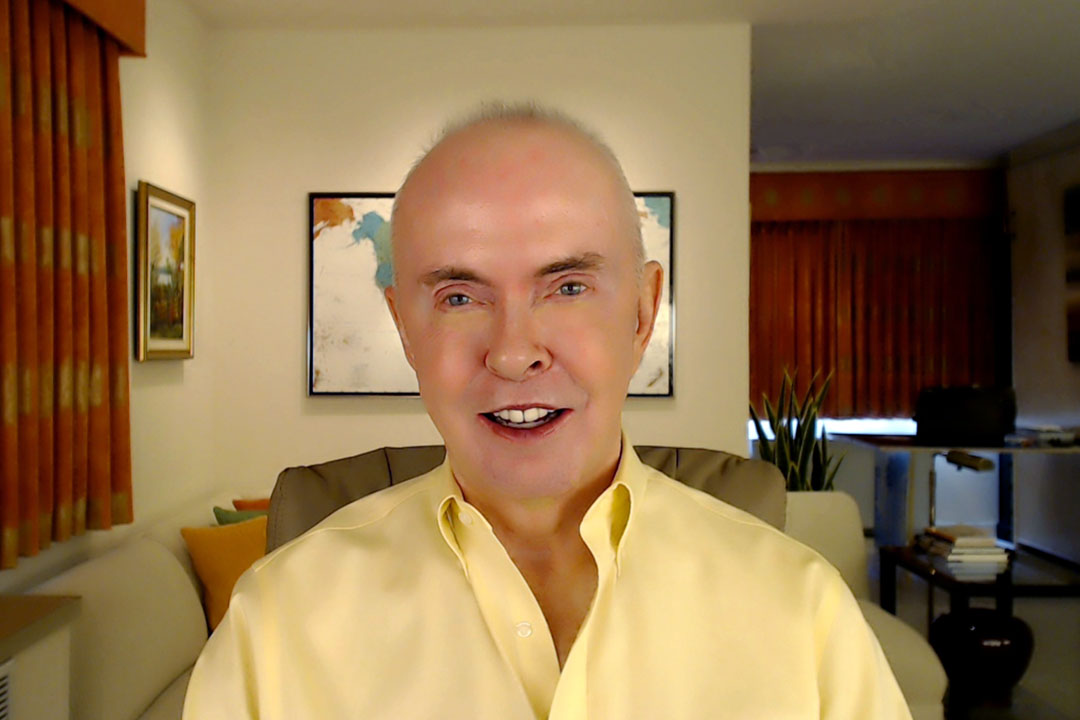 Adams often weaves his experiences into his class, drawing on examples as a researcher for federal agencies like the Bureau of Land Management and the Environmental Protection Agency as well as nonprofits and private sector companies. From the moment he was accepted into the Moderna trial, he knew the vaccine test would play a central role in his teaching. "My Moderna experience didn't change the syllabus, but it added a new dimension to the class," he said. In the semester's first Zoom class, he eagerly revealed to his students that he was a COVID vaccine trial volunteer. "Even on the screens, you could see their faces light up and some of them applauding," he recalled.
As his students discussed notorious violations of research ethics like the infamous Tuskegee syphilis study, Adams showed them the informed consent form he had signed to participate in the vaccine trials. He described how research physicians walked him line-by-line through the complex 28-page document.
"He was holding a stack of papers to the camera and explaining that this was what he had to sign in order to be part of the trial," said Diego Suarez Salazar, a first-year public administration master's student.
Throughout the semester Adams used his own example for discussions on topics like the structure of randomized controlled trials ("the gold standard for inferring cause and effect," he noted); how subjects are randomly assigned to treatment and control groups; and stratifying randomized groups based on factors such as age and preexisting conditions "to protect against the 1-in-1,000 chance that each may not be perfectly matched," he explained.
After his second shot, Adams was elated to tell his class that his arm was sore—a rumored sign that he had received the vaccine instead of a placebo. "I've never seen somebody so happy about being in pain," Salazar said. Meanwhile, Adams plans to continue incorporating his vaccine experiences into future classes. "It added immediacy and energy to our conversations," he said. "This is my best real-life personal example ever."
---