Submit AY21-22 STAP Proposals
This is the call for Spring and Summer 2022 CCAS Faculty-Led Short Term Abroad Program (CCAS STAP) proposals. Please review this website for critical priorities and timelines from the Office of Global Initiatives and share with all responsible for planning STAPs in your department and unit.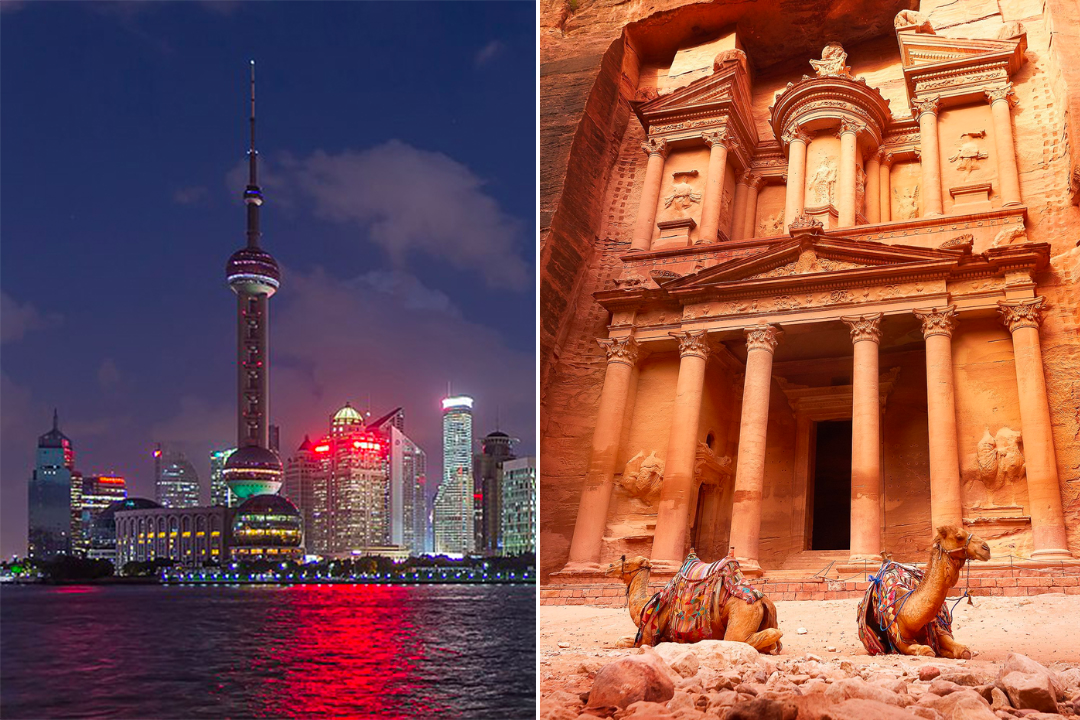 The Office of Global Initiatives (CCAS Global) supports faculty-led programming delivered abroad throughout the academic year. Based on the available data, even though 40% of GW undergraduates study abroad for a semester/year long experience, 60% of our students could not take advantage of these opportunities during these time periods for various reasons, such as cost, foreign language proficiency, advanced planning, etc. 
Faculty-led short term abroad programs help fill in the opportunity gap for students, especially underserved majors and populations on GW's campus. These efforts help advance our shared goals to provide all GW students with international experiences, helping them to develop the skills and knowledge necessary to work and contribute to a globally connected world. CCAS faculty may propose to add a week on to a semester, design a Winter term class, provide an alternative spring break and/or a summer class experience to enrich student learning at GW. Our office is here to support the global learning objectives for your students.
---
Program Proposal Process
Interested faculty must review the CCAS STAP General Guidelines thoroughly and seek approval through department chairs and program heads prior to completing the For-Credit STAP Proposal Form in GW Passport. (This link will reopen by August 17th, 2021). This is to ensure that the proposals are aligned with strategic planning efforts specifically related to internationalizing the curriculum. 
Special Rules to keep in mind for planning Spring & Summer 2022
Each proposal must be submitted with the following: a detailed syllabus where the abroad program is incorporated, itinerary, budget and a contingency plan in case the class cannot travel.

The contingency plan should explain how the short term abroad component of the course has an alternative to be switched to on-campus in the event that international travel does not happen. 

Please prepare your program budget using this BUDGET TEMPLATE. In the budget document, the expenses on international travel and lodging must be done by direct procurement with hotel vendors or travel agencies. Faculty and students should not procure these expenses out of pocket.

Given resource constraints, CCAS Global can only support a very limited number of proposals for this upcoming cycle. 
AY21-22 Timeline:
August 19, 2021: Call for Proposals
September 17, 2021: Proposals Due
September 17 - September 24, 2021: Review and Meetings as Needed
September 30, 2021: Contingent Approvals Announced and Program Opens in GW Passport
October 1 - October 27, 2021: Students Complete Application in GW Passport 
October 29, 2021: Scheduling Deadline, Courses that do not meet the minimum enrollment for student applications will not be scheduled for spring.
December 1, 2021: Preliminary Decision Made on if travel will be allowed for each Spring 2022 program. (Adjustments might be needed contingent upon global safety conditions.)
February 1, 2022: Preliminary Decision Made on if travel will be allowed for each Summer 2022 program (Adjustments might be needed contingent upon global safety conditions.)
The following link in GW Passport to submit proposals will reopen by September 10, 2021.