Student Newsletter - September 2021
Welcome to the CCAS Graduate Student Newsletter! Designed to keep you up to date with news and events, policies and processes, and all things for CCAS Graduate students!
SEPTEMBER 2021
The Student Services Team is located in Smith 118. Our office will be open during normal business hours: Monday - Friday, 9:00 am - 5:00 pm. The Student Services team is here to support you and will continue to be dedicated to providing you guidance and serve as a resource to help you navigate university policies and procedures. Students may schedule a virtual, phone, or in-person appointment with your coordinator in addition to appointments related to Career Services.
Thanks for attending our ice cream social. It was great seeing everyone back on campus!
For our September newsletter we have the following topics:
---
WELCOME MESSAGE FROM THE ASSOCIATE DEAN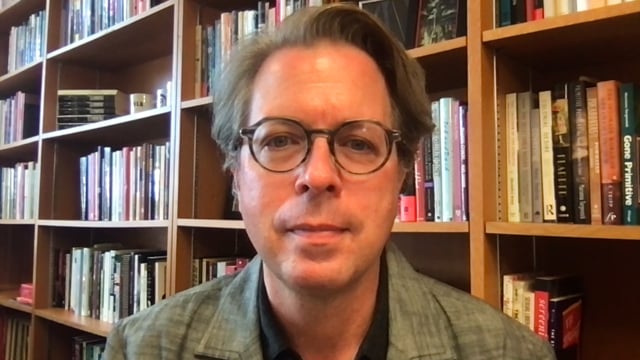 ---
VIRTUAL GRADUATE OPEN HOUSE
Are you interested in another graduate program? Perhaps a dual degree? Or adding a graduate certificate to complement your current program of study? If so, join us virtually Monday, Oct. 18 – Thursday, Oct. 28! The CCAS Graduate Virtual Open House is the perfect opportunity to learn more about other graduate programs and certificate programs within CCAS. Click here to view the complete schedule of events and register today.
---
FALL 2021 REMINDERS
Academic Policies
Students should familiarize themselves with all CCAS and University policies and are responsible for adhering to all policies and procedures relevant to their pursuit of their graduate degree, including those published in the University Bulletin, the CCAS Bulletin and on this website.
Student Forms
Students may continue to send all student forms electronically to us via [email protected].
Adding and Dropping Courses
GW bills according to a student's registration. Whenever a student adds a course, another tuition charge and student association fee will be added to the bill. If courses are added after the start of the semester, students should remit payment for those courses immediately.
Courses dropped on or after the first day are subject to the refund schedule. The schedule details the way in which the tuition and fees will be prorated should a student drop courses or withdraw completely. Drop penalties are non-refundable.
Please note: Some programs have special refund schedules. Students are encouraged to consult with their program to determine if a special schedule applies.
Students are strongly encouraged to check their Student Account regularly to ensure that the account is in good standing.
Students always have access to their eBill and Student Account status through GWeb.
Salary and Stipend Payments
If you receive a salary or stipend from the university, you may sign up for direct deposit. Enrollment information can be found here.
---
Important dates
To view future events, please visit the Current Student Events Website.
The GW Library also offers a variety of useful events geared toward graduate teaching assistants.
---
WELLNESS CORNER
Counseling and Psychological Services
The Counseling and Psychological Services office serves GW students and engage the entire GW community, working to build a culture of support and connection with student well-being. They support mental health and personal development by collaborating directly with students to overcome challenges and difficulties that may interfere with academic, emotional, and personal success.
Well-being Skills Series
We know GW students are busy. We also know that students can gain benefits from attending just a few short well-being workshops, so we created the Well-being Skills Series. This is a virtual, weekly, hour-long discussion designed for students to collectively meet with a counselor and learn about various wellness topics. Whether you struggle with your own well-being or are a concerned GW community member, you are welcome to drop into this free group discussion—no registration required! Attend one, some, or all of the sessions.
Due to COVID-19, we will be hosting the Skills Series virtually! To join, please see our current virtual schedule and click on the WebEx link provided.
Group Counseling
The Colonial Health Center offers several different styles of groups focusing on emotional wellbeing. Our goal is to serve all students at GW, with different styles and topics of groups. Groups are open to GW students, free of charge and unlimited.
NEW for Fall 2021: Adjusting to the New Normal - Tuesdays at Noon ET.
---
CAREER SERVICES CORNER
STEM-H Career Fair
The virtual GW STEM + Health Career Connection Fair is an opportunity for graduate students seeking research, internship, and full-time employment opportunities to connect with potential employers from clinical research and science to biotech, engineering, and public health. Employers are hiring for Project Analysts, Research Analysts, Project Specialists, Marketing Specialists, and more. The fair will take place on September 30th from 2:00 - 6:00 PM EDT.
For more information, please click here.
This following Career Services events are highlighted on behalf of the Disability Support Services Office and the Office of Military and Veteran Services.
Workforce Recruitment Program
Are you a student with a disability seeking an internship or job? The Workforce Recruitment Program (WRP) is a recruitment program for students and recent graduates with disabilities, and serves as a primary pipeline for bringing new talent into the Federal Government. Applying is an excellent way to find an internship or permanent position at federal agencies, explore careers in the federal service, and gain interview experience.
Registration and applications are open for 8 weeks starting August 30 at WRP.gov. For more information, contact Rachel Roe at [email protected].
Part-Time Job and Internship Volunteer Fair
Employer registration for the 2021 Fall Virtual Part-Time Job and Internship Fair on September 14th has commenced! The full list (employers added daily) is available on Handshake. A list of employers who have indicated an interest in hiring students with disabilities can be found here and a list of employers who have indicated an interest in recruiting military and veteran students can be found here.
Chemonics Virtual Session
Founded in 1975, Chemonics has worked in more than 150 countries to help clients, partners, and beneficiaries take on the world's toughest challenges in international development. Join us for an information session for differently abled students interested in careers with Chemonics on September 27th. More information can be found here. Chemonics is also hosting an information session for military and veteran students on September 30th.
Lime Connect Information Session on Dialogue and Disclosure
Are you a high-achieving student who has a disability? Join Lime Connect to learn more about the opportunities available to jump start your career as a student - and future employee - with a disability! Lime's Outreach Coordinator will be hosting a virtual session on October 11th to discuss The Lime Network, internship and career opportunities, scholarships and more. Learn about what Lime Connect has to offer, as well as when and how to disclose a disability in the workplace. More information can be found here.
---
FUNDING/EMPLOYMENT OPPORTUNITIES
Call for Student Posters
The 2021 World Science Fiction Convention (discon3.org) is looking for graduate students to participate in a poster competition on Saturday, December 18. The convention will be held at the Omni Shoreham Hotel in Washington, D.C., on December 15-19. There is no cost to enter the competition - the convention will print the posters and provide free day passes to the event. More information can be found here. There will be a $100 prize for the poster that best communicates science to the general public.
2022 International Dissertation Research Fellowship (IDRF)
The Mellon International Dissertation Research Fellowship (IDRF) offers six to twelve months of support to graduate students in the humanities and humanistic social sciences who are enrolled in PhD programs in the United States and conducting dissertation research with US Indigenous or on non-US cultures and societies. The IDRF program especially welcomes applications from underrepresented institutions. Sixty fellowships are awarded annually. Fellowship amounts vary depending on the research plan, with a per-fellowship average of $23,000. The fellowship includes participation in an SSRC-funded interdisciplinary workshop upon the completion of IDRF-funded research.
Applications are due on November 2nd.
Updated September 28, 2021
Phillips Hall
801 22nd St. NW
Washington, DC 20052
Phone: 202-994-6210