A Pedagogy of "Or": Choice and Motivation in Hybrid and Remote Instruction
Mon, 10 August, 2020
1:00pm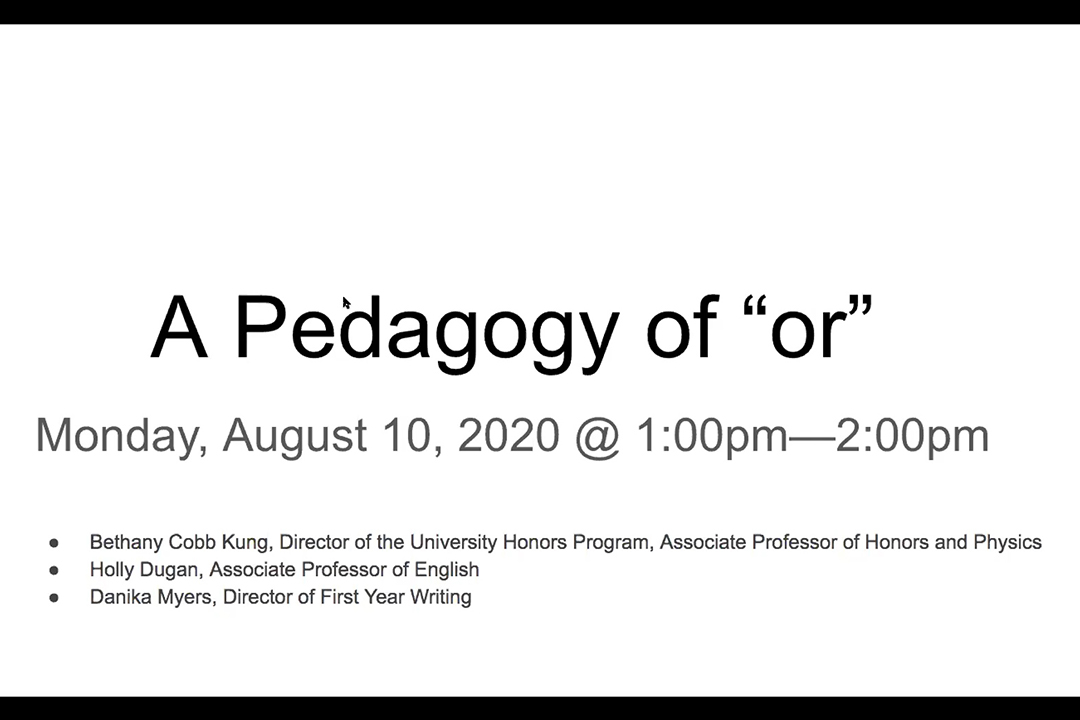 Students learn more and are more motivated to learn when they have choice and control over their learning outcomes. Providing options at multiple levels of a course can improve engagement and student success under any circumstances, but with students facing almost universal uncertainty and upheaval in their lives, it is particularly well suited to the fall 2020 semester. This informal peer conversation will support moderated faculty discussion of ways they have effectively built choice into previous courses and opportunities to solicit feedback on planned approaches for fall. Possible topics include course participation, assignment prompts, and major projects.
Speakers
Bethany Cobb Kung, Director of the Honors Program and Associate Professor of Physics
Holly Dugan, Associate Professor of English

Danika Myers, Director of First Year Writing
This workshop is part of a series of CCAS Faculty Workshops organized by the CCAS Undergraduate Studies Committee and the Associate Dean for Undergraduate Studies.
---
---