For environmental studies student Frank Wenninger, learning outside of the classroom is taking him on an expedition of a lifetime. He is currently aboard the tall ship ocean research vessel SSV Robert C. Seamans as a participant in SEA Semester: Sustainability in Polynesian Island Cultures and Ecosystems—a study abroad program operated by the Sea Education Association (SEA).
The SEA Semester program provides undergraduate students the opportunity to explore the complex environmental challenges faced by remote Pacific islanders, and seek sustainable solutions for island cultures and ocean ecosystems. Students focus on how human societies must adapt and evolve, given limited resources, growing populations, exponential increases in waste generation and climatic disruption.
After a highly selective application process, Wenninger joined undergraduates from colleges and universities across the country for four weeks of preparatory coursework on shore at SEA Semester's campus in the oceanographic research community of Woods Hole, Mass. In late September, he and the other participants then flew to Pago Pago, American Samoa, to board the Robert C. Seamans, SEA's state-of-the-art 134-foot brigantine. The ship is now serving as their home, classroom and laboratory for the next six weeks as they voyage to New Zealand, where they will spend an additional week on shore.
One distinctive feature of the program is the opportunity to conduct field work on the recently formed volcanic island, Hunga Tonga Hunga-Ha'apai, as part of an ongoing joint research project between NASA's Goddard Space Flight Center and SEA. In 2014, an underwater volcano eruption in the South Pacific created Hunga Tonga-Hunga Ha'apai. Alongside NASA research scientist Dr. Dan Slayback, Wenninger will collect data on the new island that may offer scientists insight into the geology of Mars. The island's evolution—its changing shape and erosion patterns—could hold clues to how water might have shaped similar features on Mars billions of years ago.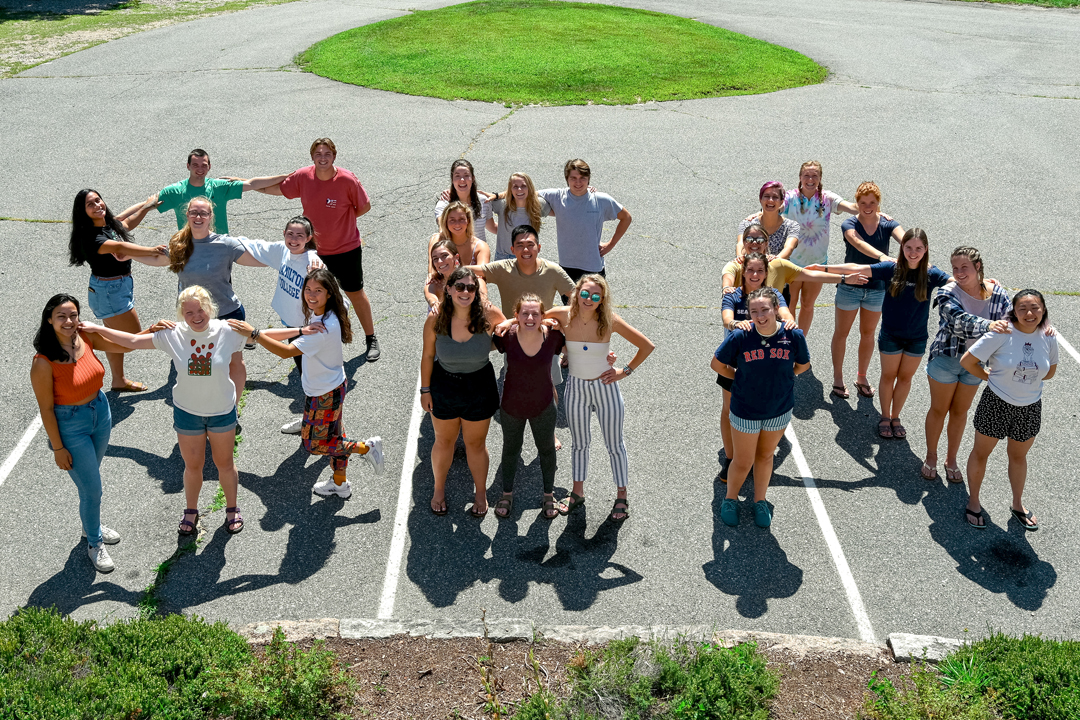 Environmental studies major Frank Wenninger (center, in olive-colored shirt) is among a select group of students participating in the SEA Semester study abroad program this fall.
The students will also sail to Fiji and New Zealand to develop a comparative perspective on communities and agencies in the region working for environmental and cultural sustainability. They will examine the complex connections between human communities, political structures and the environment, and explore issues of sustainability with local officials while visiting historical, cultural and environmental management sites. Using state-of-the-art shipboard lab and research facilities, they will investigate the complex factors that threaten fragile island ecosystems and the surrounding marine environment.
The program will conclude in early November in Auckland, New Zealand, where the students will compile their research and present their findings during a capstone experience at the University of Auckland's Leigh Marine Laboratory.
Read more about Frank Wenninger's journey on his SEA Semester blog.
---